In this post we will assess the growth of distribution channels in fashion companies in recent years. In this way, we will get to know the most important and profitable trends in the sector.
Digital channels have positioned themselves as a valuable opportunity to be closer and more accessible to potential customers. But just as useful new tools and means of selling have emerged, competitiveness has also increased.
In turn, user behaviour has been influenced by the growth of online channels as a means to drive and manage sales.
Is your company adapted to new changes and consumer expectations? Discover the results of the Barometer of Fashion Companies in Spain 2022 and see the impressive results.
What are the most prominent distribution channels in fashion companies?
The growth of online distribution in fashion companies has allowed it to continue to lead the list. However, it is followed by multi-brand and retail, the latter trend having increased its growth in recent years.
Multibrand shops
Distribution channels do not only refer to whether sales are generated online, in a physical shop or both. It also analyses the qualities of the company in terms of its concept as a distributor.
And this is precisely the relationship that the issue of distribution has with multi-brand companies. Basically, it is a concept in which the shop does not specialise in a single brand, but rather its product lines span multiple brands.
This enables companies to reach a much broader target group and to this makes it easier to increase profits. But it also involves a somewhat more substantial investment.
While it is true that there has been growth in the distribution of the multi-brand model, it is also true that there has been growth in the distribution of the multi-brand model. success will depend on the shopping experience. to be offered to consumers.
In fact, digital marketing trends in various business sectors suggest investing in strategies that seek to improve the consumer experience.
On the other hand, the analysis of the growth of distribution channels in fashion companies estimates that the multi-brand channel will be positioned as the most influential channel in future years.
According to an estimate by the Barómetro de Empresas de Moda En España, around 30% of the most recognised fashion companies in Spain are committed to a multi-brand model and value it as an expanding growth initiative.
Online channel
While it is true that the online channel is still the most influential one in the distribution media of fashion companies, has lost some growth in recent months.
During 2020, the rise of e-commerce was positioned at a fairly high point, with 46% of companies in this sector even valuing it as a very important channel.
However, two years after the outbreak of the pandemic, the level of importance of this distribution channel has reached 37%, with a reduction of the estimate by 9%.
Despite this decline, which is important to take into consideration, the growth of distribution channels in fashion companies shows that the online sphere by 2022 still reflects greater momentum compared to the results of 2019, i.e. pre-pandemic.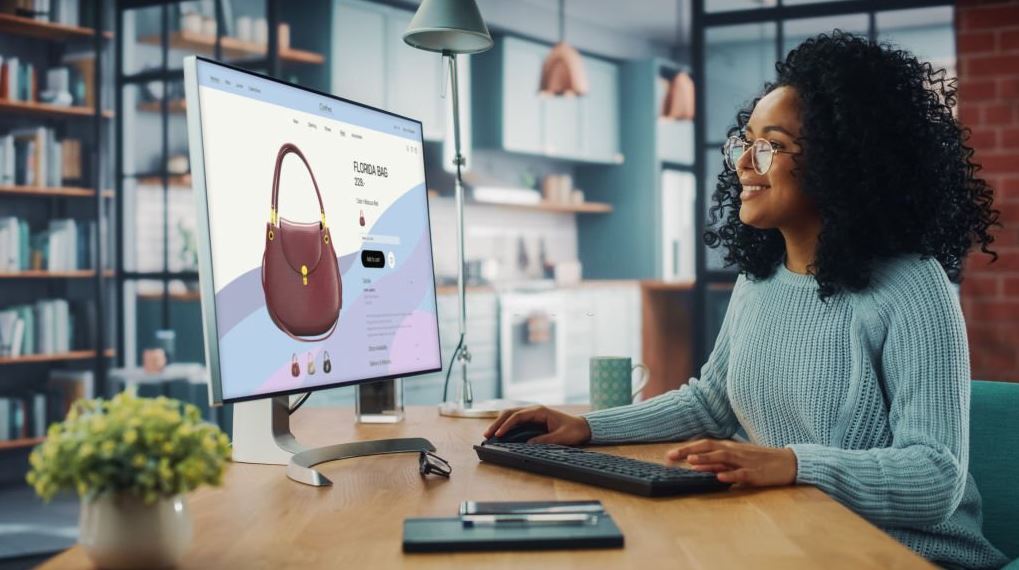 Own shops
Single-brand shops regained some momentum in 2022and remains a viable business initiative. It maintained a ratio seven points higher than the previous year's results.
With company-owned shops having grown by 22% this year, analysts see this as a distribution channel that is likely to grow exponentially in the long term.
Pre-pandemic and post-pandemic assessment of other types of fashion business
Fashion franchises and department store corners increased their relevance for companies in this sector. However, compared to their valuation in 2019, growth has not yet been balanced in the post-pandemic era.
A comparison of the franchise and corner media suggests that the growth of franchising may be higher in the long term compared to the other mode.
Initiatives that companies have taken based on results
After assessing the growth of distribution channels in fashion companies, it is natural to question what initiatives are in place to be consistent with the upcoming changes in the market.
As the concept of company-owned shops continues to grow, at least 24% of the ratio of companies in this sector have invested in the generation of networks of physical facilities.
This is an interesting assessment, as we come from a context in which considering having a resource growth initiative to encourage sales in physical shops was constrained by the pandemic.
However, as the months have gone by, companies in the fashion sector have had a much more hopeful outlook for the future.
In fact, it is estimated that at least 41% of companies believe that for the remainder of 2022 their own shop networks will remain stable. Retail is an initiative that continues to gain ground.
Is it worthwhile to manage multiple distribution channels?
The results of the analysis of the growth of distribution channels in fashion companies show that having a managed company with several distribution channels maintains very positive contributions.
The level of business in physical shops in recent months has continued to grow, while the level of sales in the retail sector has been rising. e-commerce continues to be the talk of the town. Both modalities remain relevant and are important focal points for exploitation.
Finally, marketing initiatives and market analysis continue to be positioned as very important measures to thrive in this sector in both an online and offline sense.